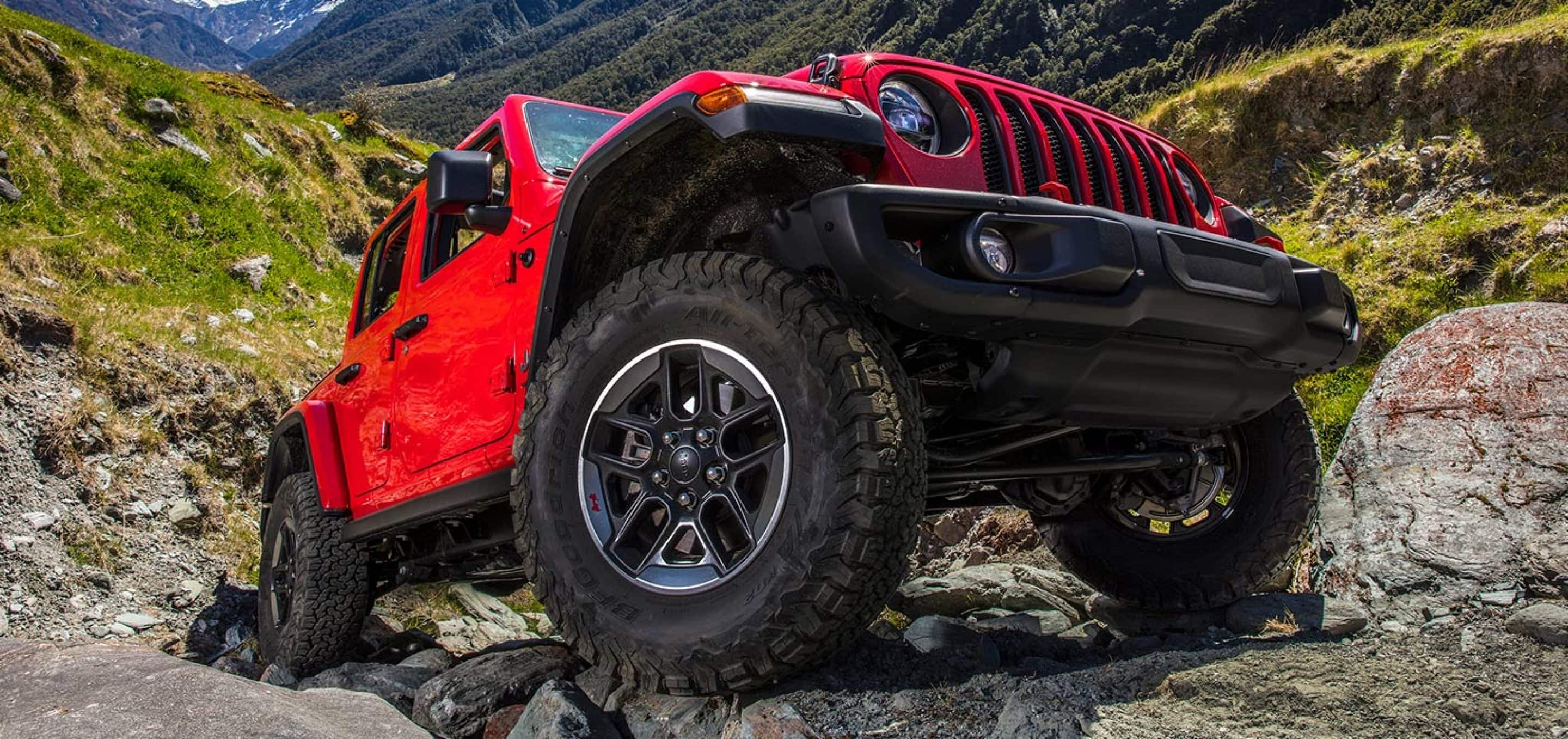 Best Tire Practices For Your Car
Brought to you by Campbell Chrysler Dodge Jeep Ram
At Campbell Chrysler Dodge Jeep Ram, our goal is to make sure that you leave 100% satisfied. Your car's tires control how it handles, ride, and brake. Improper tire maintenance can cause your tires to wear uneven or even a blowout. If you would like to learn how to help prevent this, keep reading.

What do I look for to see if my tires are over-inflated?
Tire wear is the first thing you should check for. This is easy to check, walk around your car and check out the tread of your tires. Pay attached to see if they are over or under-inflated, check the tread wear, check the sidewall for bubbles. If your tires are over-inflated, it means that there is too much air pressure. A sign for this is if the middle section of the tread is the only part making contact with the road. This will cause them to wear primarily in the center of the tread. Contrary, an under-inflated tire has too little air pressure, and it is evident with the outer edges being worn more than the center.  If you notice that the tread is wearing unevenly across the entire tire, then this could be a sign that your wheel is out of balance or that one of your suspension components has gone bad and should be replaced. If you observe a bubble-like bump in either the sidewall of the tire or within the tread, is its indication that a belt has separated from those next to it, this tire should be replaced ASAP.
How can you tell if your tire had a belt separate?
There are a few signs of your tires' health that you will notice while you are driving. If you feel abnormal vibrations or thumping noises, this could be a sign of some problems. A vibration or thumping sound could indicate your wheel is out-of-balance, belt separation, or a flat spot within the tread. If your car pulls to one side when you drive, this indicates an under-inflated tire or tire damage. You should pull over and inspect your tires.
How can you tell if your tires need to be rotated?
The above two steps are ones that you can do on your own, and the next few are ones that a certified technician at Campbell Chrysler Dodge Jeep Ram should help you with. Tire rotation is a critical part of tire maintenance. When you have your tires rotated, the rear tires are moved to the front and vise versa. The front and rear tires perform different steering and braking functions, causing uneven wear patterns. It would help if you had your tires rotated every 5,000 to 7,000 miles for best performance.
Why is it important to have my tires balanced?
Next, you will want to have a technician check to make sure your tires are balanced properly. When the technician balances your tires, they place them on a wheel balancing machine. This machine spins the tire and will indicate where the tire is out of balance. A small weight will then be placed on the wheel to allow it to become balanced. 
What is measured when my tires are aligned?
The last thing a technician will check is the alignment of your wheels and suspension. Wheel alignment is the wheels' position is measured and compared to specifications from the vehicles manufacturers recommend. If these measurements are not within the manufactures range, your vehicle's handling will be affected, and uneven tire wear will happen.  It would be best if you had your vehicle's alignment check every six months.
Campbell CDJR is here to serve you.
All it takes is a couple of minutes of your time each month, and you will extend your tire's life, but more importantly, you will be protecting your family from a potential tire blow-out. Our team at Campbell Chrysler Dodge Jeep Ram believes that our commitment to you doesn't end when you drive home in your new car. We know that your vehicle will need routine maintenance and repairs, and that's why we have a team of technicians who are ready to offer you quality care for your vehicle. Not all independent shops function the same way, which is why it's essential to bring it to a team that knows your model inside and out.