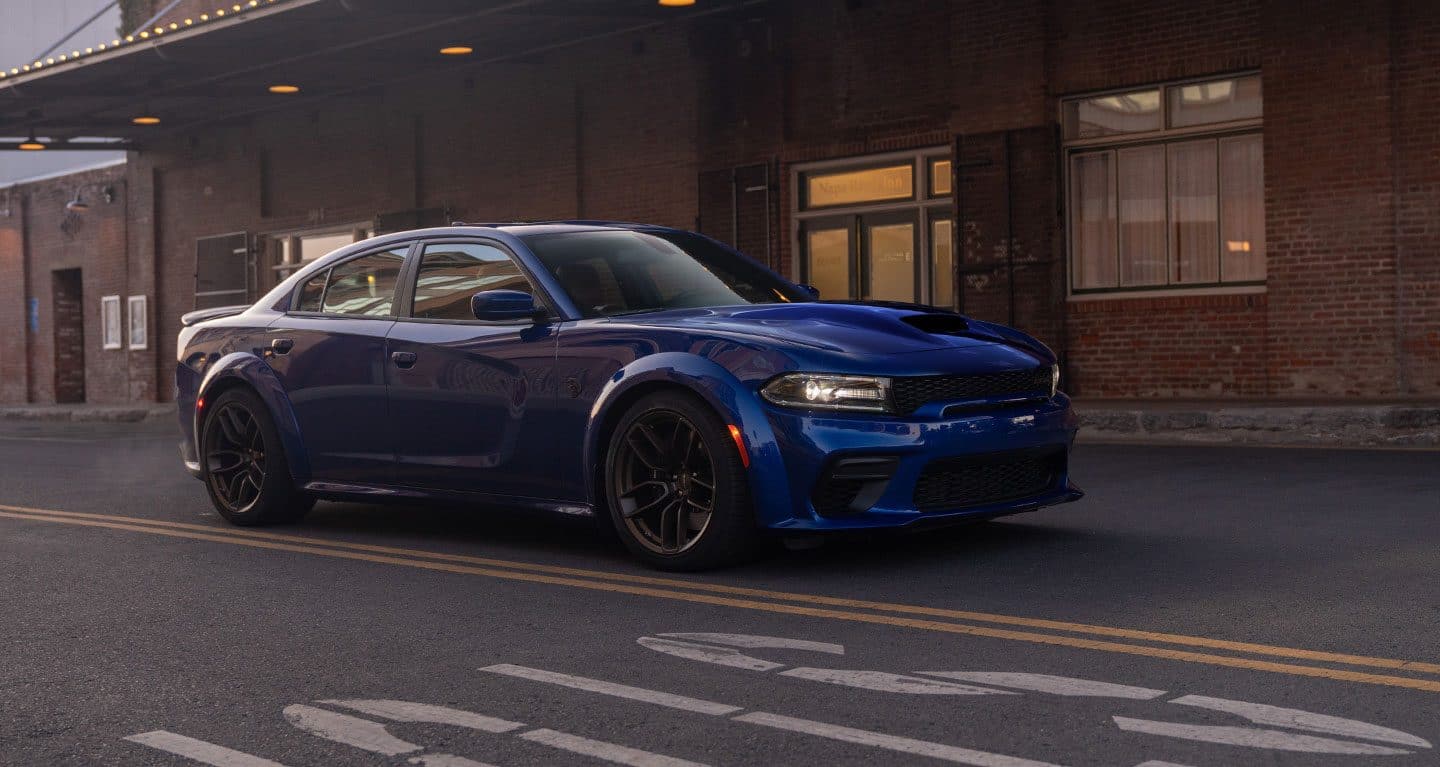 Buying vs Leasing a New Car
Buy and Lease at Campbell CDJR!
If you've ever shopped for a new car, then you're aware of just how many decisions there are to be made. One big decision you have to make is whether to buy or lease your next vehicle. This can be a confusing decision as the benefits of both processes are different. But with two options for paying for your new vehicle, it allows you to choose the best method for you. Here at Campbell Chrysler Dodge Jeep Ram, we want your next car buying experience to go as smoothly as possible, which is why we'd like to offer you information about buying and leasing to help you choose which is best for you. Continue reading below to learn more!
Advantages of buying a new vehicle
One of the best advantages to buying, often called financing, a new vehicle is that there are flexible loan terms with no mileage restrictions. This helps you achieve your desired monthly payment. With a financed vehicle, you can trade it in at any time during the loan term, even if the loan still has a balance. When the car is fully paid off, you are the sole owner of the vehicle, free and clear. If you prefer, you can trade in the vehicle after the loan term. When you own a financed vehicle, you can customize it any way you'd like, and you can decide where and when you get it serviced without any requirements. Lastly, when you finance a vehicle, you have the option to purchase guaranteed asset protection, most commonly known as gap insurance. You can roll the cost of gap insurance right into your monthly payment. In the event of a total loss, gap insurance will cover the remaining balance of your loan not covered by the vehicle's value.
Advantages to leasing a new vehicle
When you lease a new vehicle, you're essentially renting the new car from the dealership. The top benefit of leasing a vehicle is that the monthly payments are oftentimes lower than the monthly payments for a financed vehicle. This is due to the fact that you're paying for the value of the car instead of paying for the full price of the car, like with financing. Drivers who have shorter commutes benefit most from leasing a vehicle, as there are mileage limits. However, Chrysler Capital offers a variety of mileage limits to fit your driving habits best. Another great advantage is that leased vehicles are automatically enrolled in gap insurance in the event of a total loss, and the cost is reflected in the monthly payment. Because leased vehicles are new, they come covered by the manufacturer warranty, covering all preventative maintenance, including oil changes and tire rotations. The lease agreement also covers the cost of most normal wear and tear repairs. While most lease terms expire before the warranty does, maintenance costs are still low. When a lease term expires, you simply come to the dealership and sign a lease agreement for another vehicle without having to worry about a trade-in value unless you wish to purchase the vehicle.
How to decide to lease or to buy a new car
Now that you know the benefits of both leasing or buying, it's time to make the decision. There are a few easy ways to decide which best suits you. First, set yourself a budget. Determine how much you can afford for a down payment and how much you can afford as a monthly payment. It is also important to decide how many miles you drive each year. This information will best help the sales and financing teams here at Campbell CDJR get you into the car you want with the best payment method for your situation.
How to choose the new car that suits you
With all the new vehicles offered by Chrysler, Dodge, Jeep, and Ram, it can be hard to decide which one is best for you. To choose the right car, take a look at your driving habits, preferences, and lifestyle. First, pay attention to where you do the most driving. Whether you drive on the highway, city streets, or trails, this information will help our salespeople help narrow down your options. Next, see how many passengers you'll need to fit in the car. Lastly, you should choose some features that are important to you. For example, do you need to stay connected with smartphone integration? Or maybe you need that open-air feeling with a convertible or sunroof.
Buy or lease a new vehicle at Campbell CDJR
While choosing to buy or lease a vehicle adds another level of decision-making, it allows you to get a payment plan that fits your needs. Are you ready to upgrade your vehicle! Start your search today right here on our website, where you can find our full inventory of new vehicles. Then, when you're ready for a test drive, come on down to Campbell Chrysler Dodge Jeep Ram, and an experienced sales team member will be happy to get you behind the wheel of the new car of your dreams and answer any questions you may have. We look forward to working with you!