Greater Good Blood Drive in Loving Memory of Tyler Buck
October 7, 2022
The Arkansas Blood Institute needs blood badly, please take a little time on Friday, Oct 7th to come by Campbell Chrysler Dodge Jeep Ram and donate! You will get some free juice and cookies, a glow-in-the-dark #saveavampire t-shirt, and do something good for others all at the same time! Learn more here!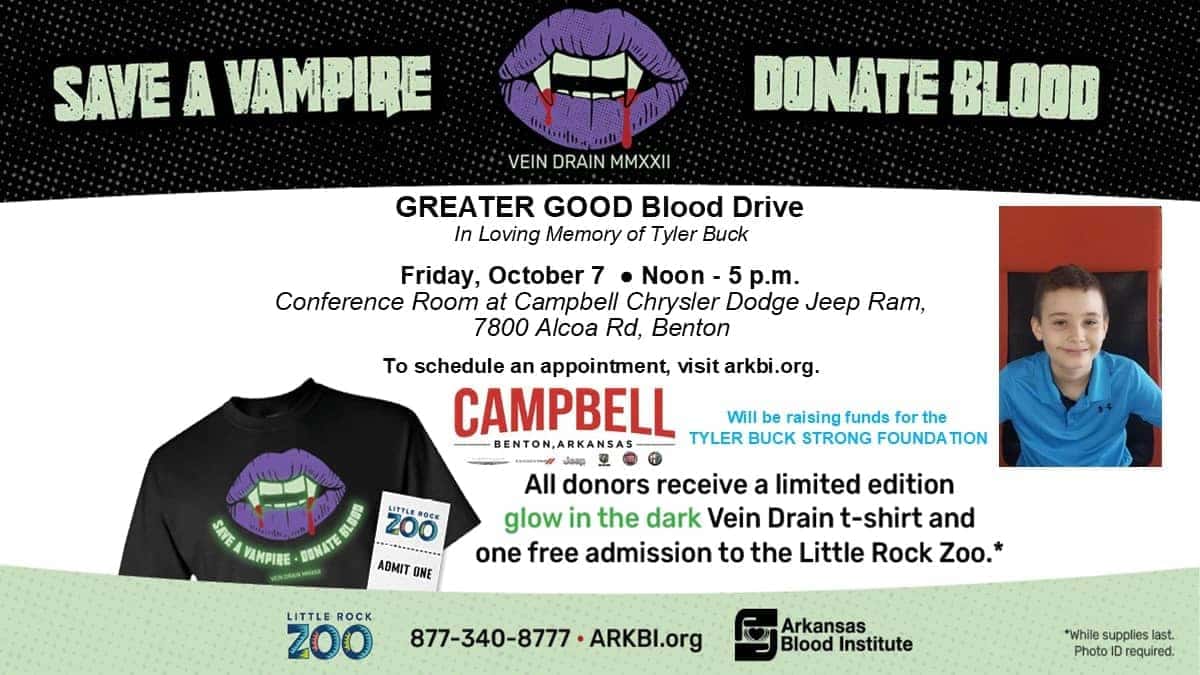 ---
Wrong Way Wranglers – Jeepin for a Cure Annual Jeep Show Supporting Breast Cancer Survivors
October 1, 2022
The Arkansas Jeep community has come together with the Breast Cancer Foundation of the Ozarks (BCFO) to raise money for families of those fighting breast cancer with various events, including a Jeep show! Campbell is proud to be a sponsor. Visit AR Jeepin for a Cure to learn more.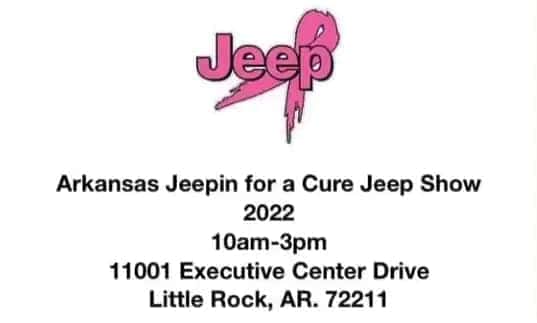 ---
Pike County Fair and Rodeo
September 23 & 24, 2022
The Pike County Fair and Rodeo is an annual event that takes place in Glenwood AR. Campbell is pleased to be a sponsor for this fun, community event that features the largest rodeo in SW Arkansas, a Mutton Bustin rodeo, a pageant, flower show, parade and more!!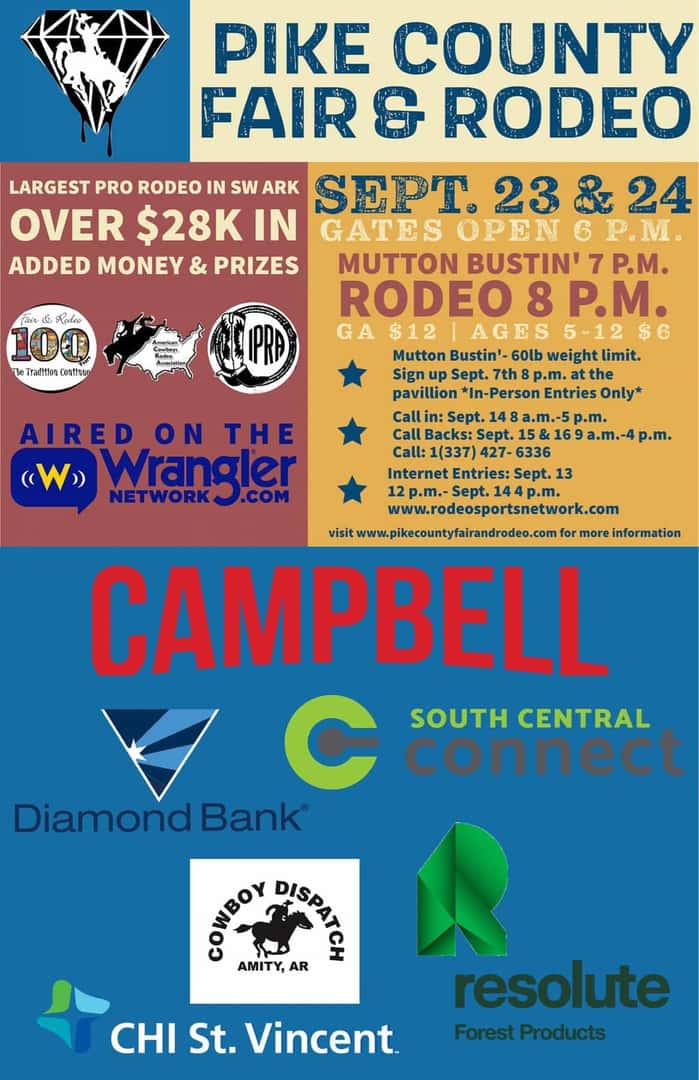 ---
Campbell Cars 20th Annual 9/11 First Responder Appreciation Fish Fry
September 9th, 2022
The 20th Annual First Responder Appreciation Fish Fry took place at Campbell! Catering provided by Riverside Grocery and we had 65″ Samsung TV's to giveaway. All active and retired fire fighters, EMT's, police officers, sheriffs deputies, OES employees, 911 operators were invited to join the fun.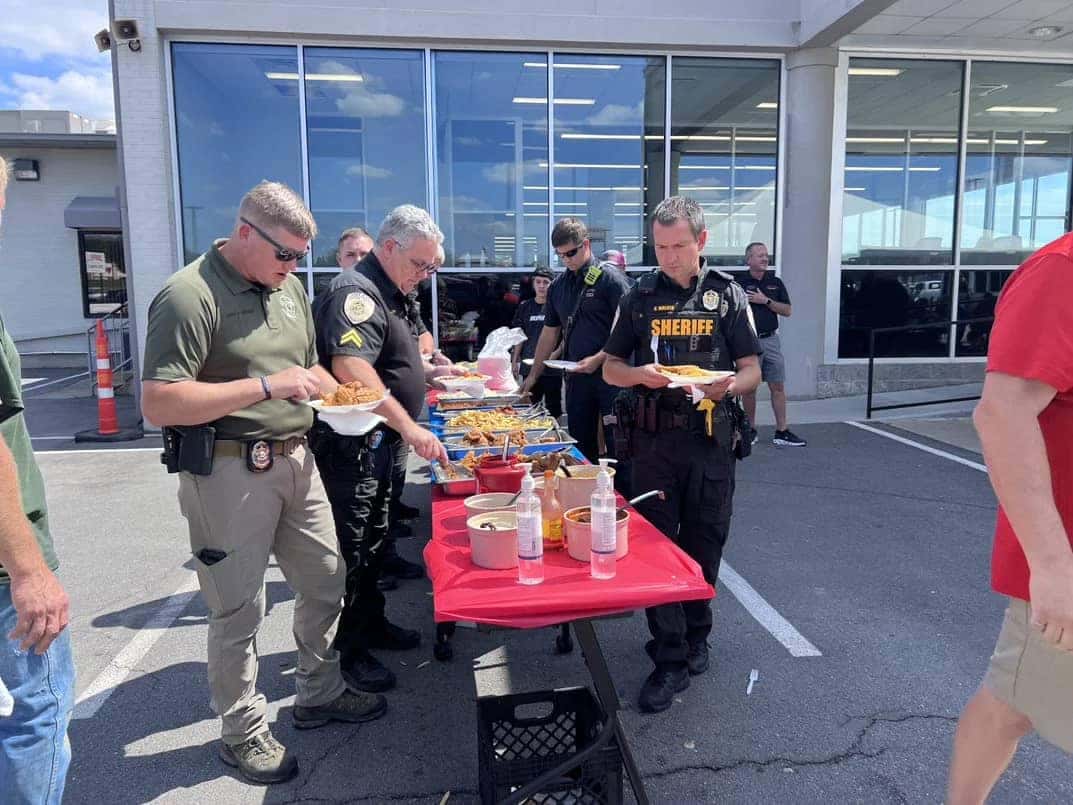 ---
Campbell Crawl Family Fun Day
September 3, 2022
Campbell is pleased to present a community fun-filled day at its 2022 Jeep Crawl. This is a free to the public event and there is no entry fee for the Open Car Show or Jeep Show. Come check out some cool Jeeps, or enjoy the food trucks and bounce house.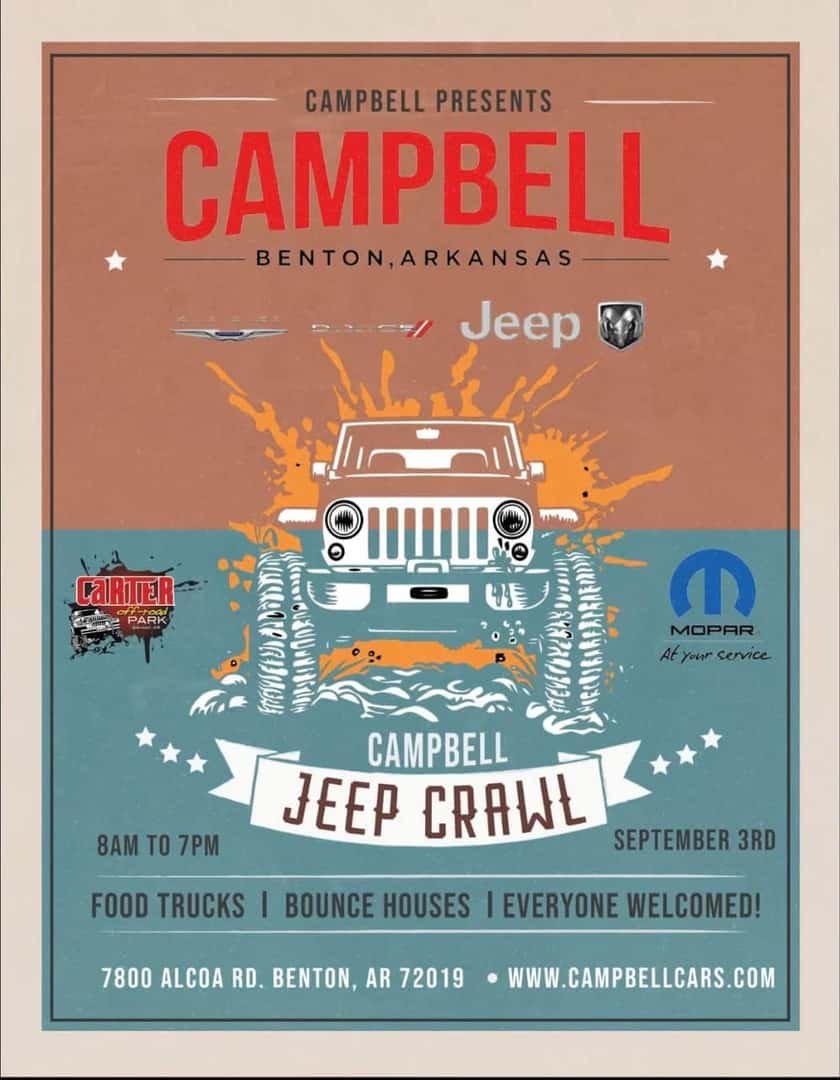 ---
Christian Ministries Academy Golf Tournament
July 15, 2022
Campbell invites golf enthusiast to come down and support the CMA Basketball team at the Granada Golf Club in Hot Springs Village. Tee time is at one, and there are various fun contest going on, special events, prizes, and lunch!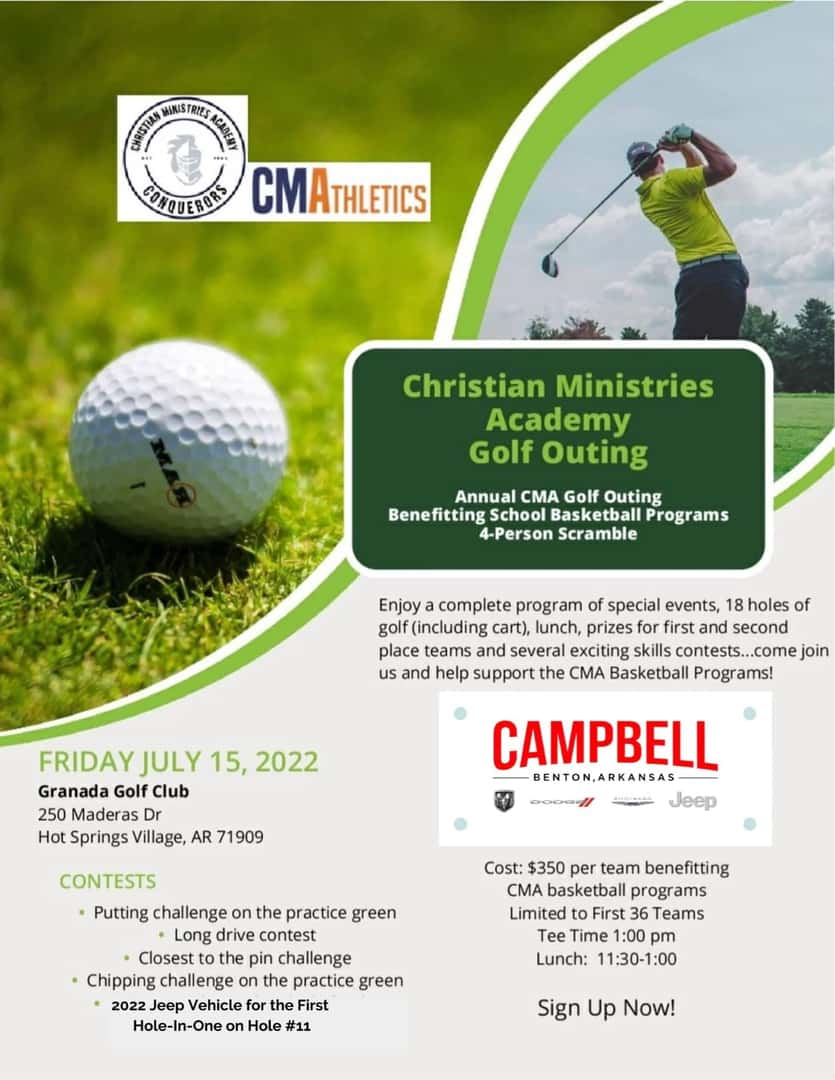 ---
Wings Over Bryant Airshow
June 24th & 25th, 2022
The Wings over Bryant Airshow takes place at the Saline County Regional Airport and is Arkansas' premier and largest annual airshow. It features some of the top aviation performers in the world. Join Campbell, a Mach I Partner of the event, and watch these masters of aviation take flight! It is fun for the whole family and includes FREE gate admission for kids 12 and under (Falcon Kids).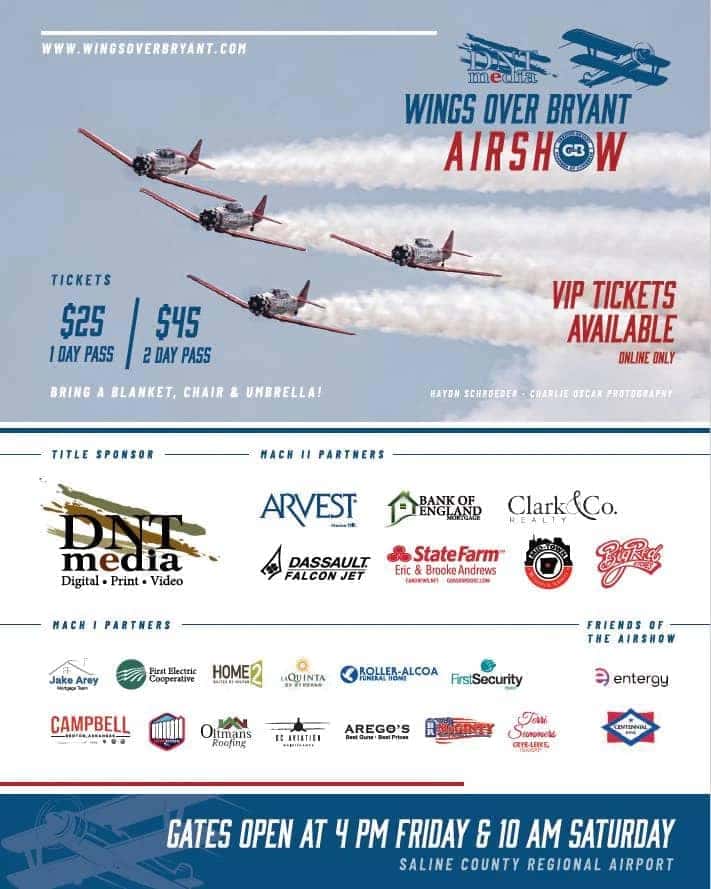 ---
Swingin for a Reason Golf Tournament benefiting Boys and Girls Club of Bryant
June 3rd, 2022
Head down to the Hurricane Golf Course of Bryant AR to support the Bryant Boys and Girls Club. By supporting the Mission of Bryant Boys & Girls Clubs, you are helping to change the lives of children in all of Saline County one child at a time. The event includes a 4-man scramble, lunch, helicopter drop, and a hole-in-one truck, presented by Campbell!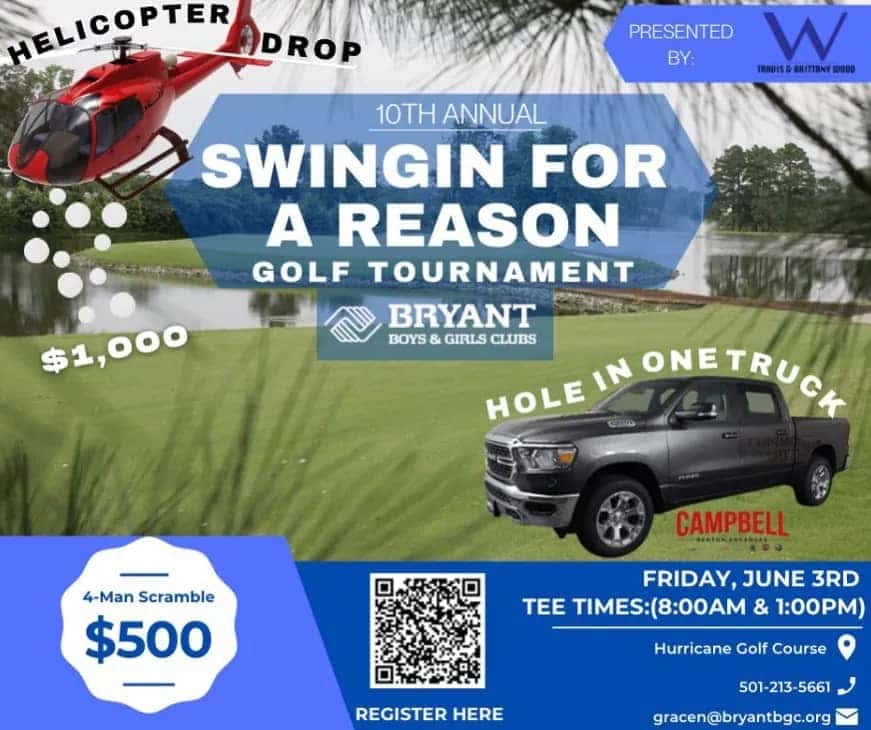 ---
Rocking in the Park
May 21, 2022
Benton Parks & Recreation will host Rocking in the Park, a day of fun and music. It all happens 10:00 a.m. – 8:00 p.m. at Tyndall Park, 913 E. Sevier St. Sponsored by Campbell, Arkansas Rocks FM will present live music beginning at 2:00 p.m. There will also be disc golf, climbing wall, food truck, bounce houses and more. Free disc golf and food tickets for the first 10 kids.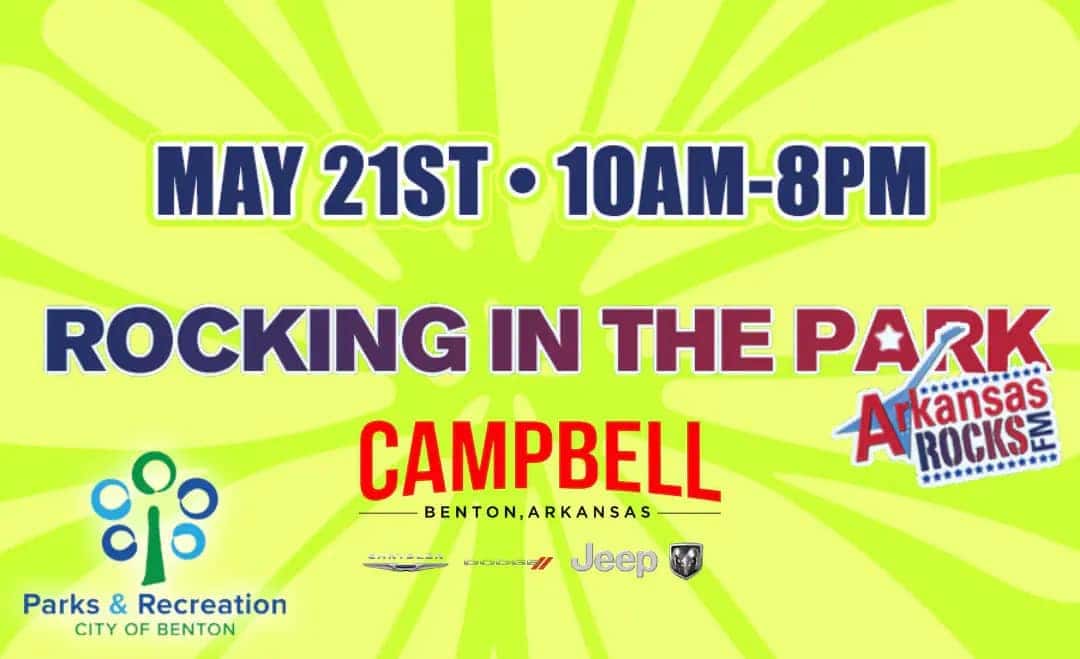 ---
Greater Good Blood Drive in Loving Memory of Tyler Buck
May 19, 2022
Come down to Campbell from 1-6pm for a very worthy cause. The Greater Good Blood Drive supports the Arkansas Blood Institute, and raises funds for the Tyler Buck Strong Foundation.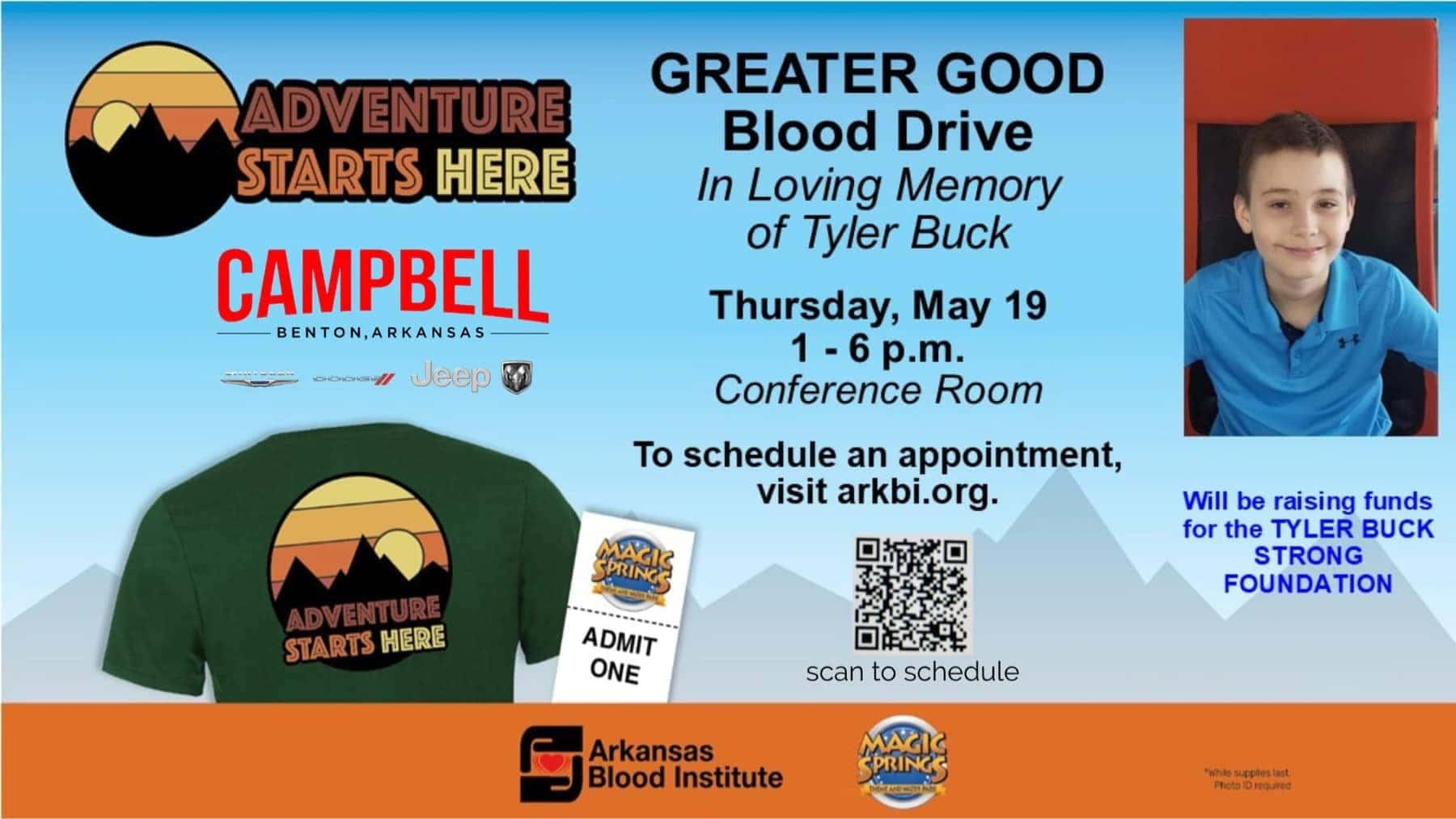 ---
Natural State Showdown USTPA
April 23 & 24, 2022
Head down to the Saline County Fairgrounds in Benton AR for the Natural State Showdown! This USTPA event features $5000 of added money and is sure to be a great time for participants and spectators alike.